S2 Wireless Monitor System
ANLEON S2 is an IEM system designed for stage performance and broadcasting. High S/N ratio and dynamic range ensures optimal audio quality. The dual XLR inputs allow 2-channel, mono or stereo operation with a convenient mix function which allows you to run two sources into the S2.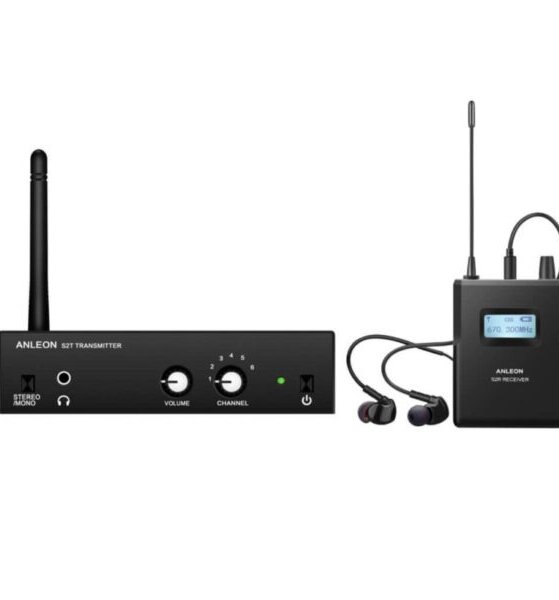 6 selectable channels
Powered by 2pcs Alkaline batteries or (NiMH) rechargeable batteries , Lithium AA batteries not recommended for S2
Multiple sets of receivers can be operated with a single transmitter within the
operating range
Dynamic expansion circuitry for high S/N ratio
Complex anti-interference circuit for using 3 sets at the same time without mutual
interference
Receiver LCD displays frequency, channel and battery level
Long operating range up to 100m
Currier frequencies
526-535MHz (526.3/527.6/529.2/531.1/533.3/534.2 MHz)
561-568Mhz (561.5/562.7/563.9/565.1/566.7/567.5 MHz)
670-680MHz (670.3/671.6/673.2/675.1/677.3/679.3 MHz)
863-865MHz (863.1MHZ/863.4/863.9/864.2/864.6/864.9 MHz)
When connecting to a mixer, be careful on how much signal you send to
the S2T transmitter, it does not need much.If the input signal is too much,
the output signal of the receiver will be distorted, the sound is cut frequently.
for
Recording studio monitoring, on stage monitoring
drummers
keyboardist
guitar player
vocalist
bass player