PM200 Personal Monitor Station
PM200 is a personal monitoring device with a 1/4″ TRS stereo/mono Line Input,a single XLR Microphone input and hard-wired XLR pass-through, and a 1/4″ stereo/mono Instrument input with two transformer-balanced and isolated XLR Outputs. All three of these inputs are also routed via individual Level controls, to a 1/4″ and an 1/8″ (3.5mm) Phone Output. The Mic Through, and Instument outputs have Ground Lifts for elimination of ground hum.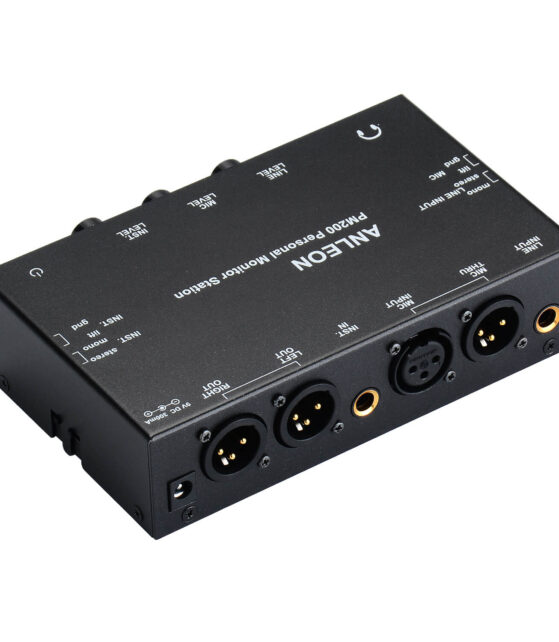 Max Input Level: -20dB XLR, +40 dB line, +15dB Instrument
Inst. Input Impedance: 50 kOhms
Inst. Output Freq. Response: 10 Hz – 30 kHz ±3dB
Output Impedance, Headphone: 10 Ohms
Output Impedance, Instrument: 2 ea.; 100 ohms balanced
Gain: 20 dB 1/4″, 50 dB XLR
Headphone Frequency Response: 20 Hz – 20 kHz
S/N Ratio: 90 dB
The PM200 is ideal for live bands and church musicians, as well as studio musicians and singers. Having the ability to monitor a main mix along with the musician's voice and their instrument make the PM200 an effective and versatile tool. Location
QINGHUKEJIYUAN B1079-1087,QINGHU, LONGHUA, SHENZHEN 518000,China
Let's get social!
Check out our social profiles!