MX300 HiFi Stereo Amplifier
ANLEON 's latest generation MX300 compact amplifier features legendary sound quality and performs as well as much higher priced solutions. This amp is small in size but packed with features and performance! The amp has a two stereo mini headphone inputs and connects one or two audio sources to your speakers and Subwoofer.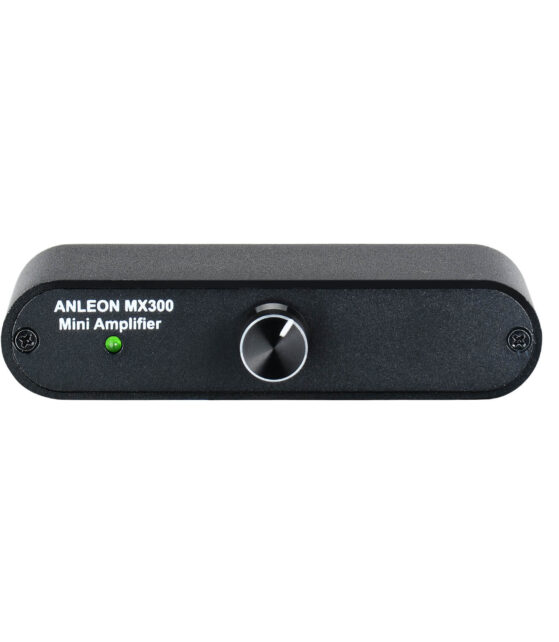 Connect audio sources to MX300 using 3.5mm Male to Male Stereo Audio Cable or 3.5mm to 2 RCA Stereo Audio Cable.
Inputs are (3.5mm) stereo mini, same as you have seen on phones, tablets, headphone jacks, PC, MAC etc.If you are connecting a component with red and white RCA outputs, ( DVD player, cable box or TV), choose 3.5mm to 2 RCA Stereo Audio Cable.
accept inputs from a TV/phone/MP3/Mac Mini/PS3/Xbox/ FM Tuner/ Phono Player/ Echo /Sonos/Alexa/Chromecast and more to Your Speakers. Connect optional Subwoofer.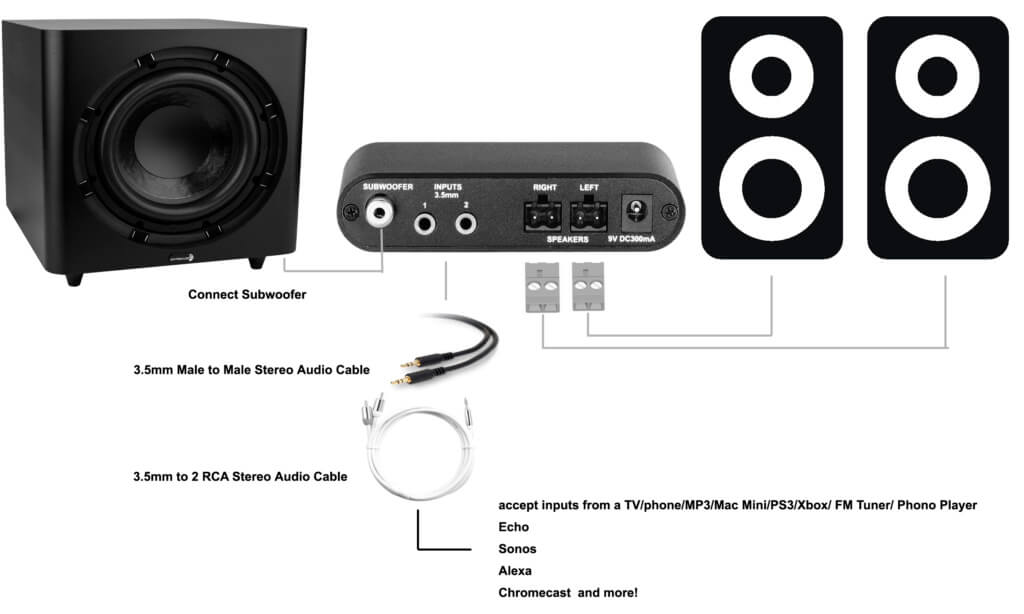 Location
QINGHUKEJIYUAN B1079-1087,QINGHU, LONGHUA, SHENZHEN 518000,China
Let's get social!
Check out our social profiles!