PM100 Personal Monitor Amplifier
PM100 provides a mix of a stereo line-level signal with a microphone level signal, and outputs the mix to two sets of headphone outputs. The unit features a monitor level control, microphone level control and pass through XLR jack, two headphone output jacks, and a stereo 1/4″ TRS monitor input jack.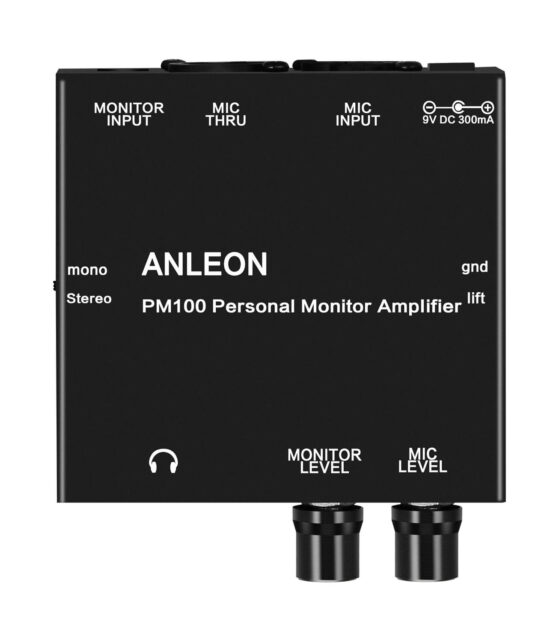 Inputs: -20 dB max XLR 1K balanced, 20 dB monitor
Outputs: 1/4″, and 1/8″ (3.5mm) 8 ohm or greater
Gain: 20 dB 1/4″, 50 dB XLR
Bandwidth: 20 – 20K Hz
S/N Ratio: 90 dB
Power: 9 /DC,300MA
Gain: 20 dB 1/4″, 50 dB XLR
Headphone Frequency Response: 20 Hz – 20 kHz
The PM100s is designed for performers who need to monitor their own signal, such as a singer who needs to hear their vocal over a main mix. Other uses include drummers who might need to mix a click track with a monitor signal, or church choir singers who need to monitor their voices over other musicians. Location
QINGHUKEJIYUAN B1079-1087,QINGHU, LONGHUA, SHENZHEN 518000,China
Let's get social!
Check out our social profiles!